Axygest revolutionazes its communication!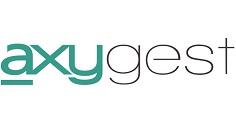 New logo, new website, active presence on social networks...
The evolution of the communication of Axygest to the web 2.0 is intimately linked to the enlargement of its range of products and services to the professionals of the taxi industry: mobile applications of booking with Akos Booking, job feeding with the Aramus Smart mobile application...
With us, face competition from the private hired cars on equal terms thanks to the digital revolution!
Published on Janury 5th 2017